BISC 1: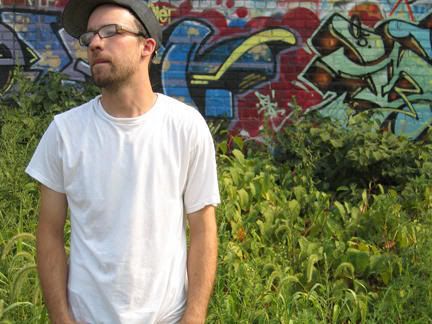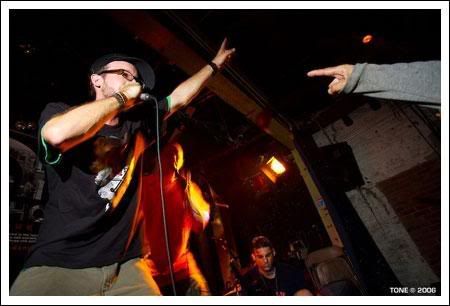 First up we have mc, producer, graphic artist, dj, and graffiti writer Bisc 1. An amazing talented real hip-hop artist who does it all, and is not afraid to push the boundaries that are plaguing current hip-hop these days. He takes from the old school style, and adds some new almost trip-hop flare to his music. Which serves to create an atmospheric soundtrack to city life, and just life in general.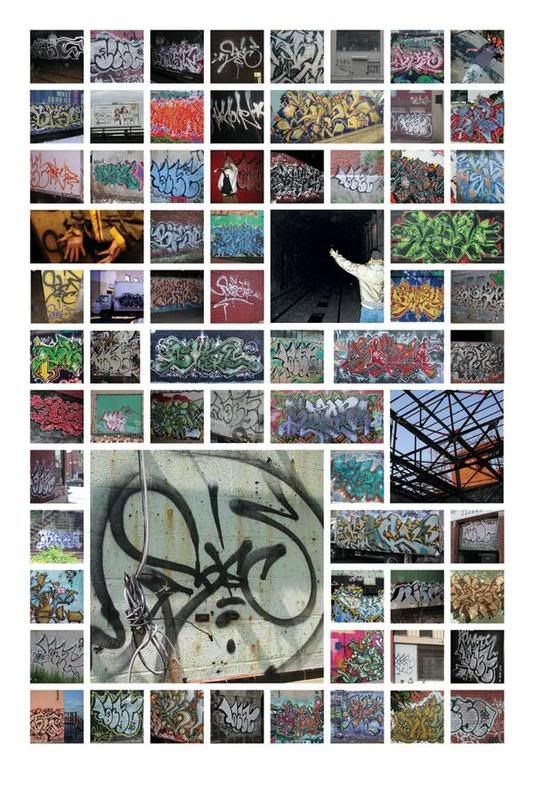 He doesn't rap about having lots of money, or big rims and lots of stripper looking girls, but he tends to lean towards rapping with a conscious message about the ills of society, and the fact that we losing our touch with our roots.


I would definitely suggest his music if you are into other great hip-hop acts such as, Sage Francis, El-p, Aesop Rock, Sole (Anticon) and the likes. It's just straight up old-school hip-hop mixed with new electronic influence, with socially conscious lyrics. I highly suggest if you are looking to expand your musical taste.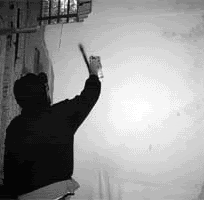 Here is his
"Parallels" Music video
"Parallels" music video
Some video magazine interviews.....
Bisc1 - Walls To Words
from
Carl Weston
on
Vimeo
.
From massappeal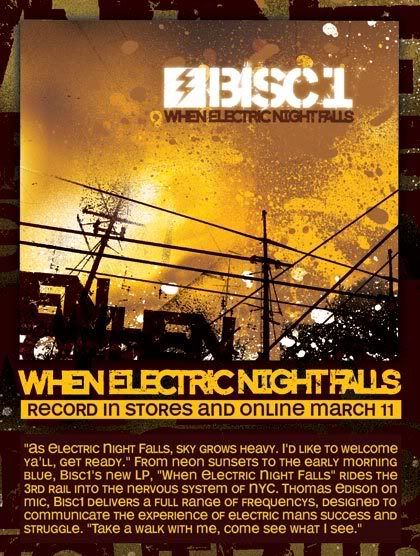 For more info on Bisc 1, check out his sites!
www.myspace.com/bisc1
www.embeddedmusic.net
www.bisc1.com
Cassettes Won't Listen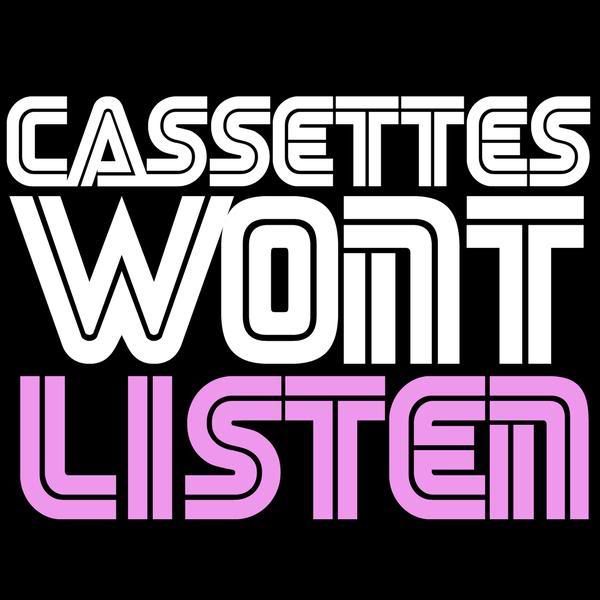 Next up we have Cassettes Won't Listen, with ties to Bisc 1, but surprisingly not hip-hop at all, but more of a Indie rock mixed with electronic music. Very catchy and melodic, it serves to make you happy and enter you into an almost dreamlike state. Almost futuristic in it's sound, with just the right amount of live instruments, it creates that perfect mix. Think of groups like The Postal Service, Thee More Shallows, Fisherspooner (minus the techno), The Russian Futurists, Teddy Bears, and Stars. If you are a fan of any of these groups, I highly suggest listening to Cassettes Won't Listen, you won't be disappointed. Also check out the teaser music videos for the song "Paper floats" It looks fantastic, and I can't wait to watch the whole thing!
30 Second clip of the new single "Paper float"
"Cutting balloons" Music video
where did you go? music video
Check out their sites for more info
www.cassetteswontlisten.com
www.myspace.com/cassetteswontlisten
Cinephile

Now we have a Scotland based trip-hop act. Their sound is the perfect movie score sound, electronic, atmospheric, and dreamy. They have recently gotten the recognition they deserve, having been asked to do some tracks for CSI, and some British tv shows and movies as well. You will definitely be hearing about them more in the coming years, so keep your ears and eyes pealed for this amazing trip-hop group. You will certainly dig on this still fairly unknown group if you like Portishead, Morcheeba, LAMB, 8mm, Dot Allison, and the likes.
My favorite song "Into nothing"
For more info check out thier sites.
www.myspace.com/cinephileonline
www.cinephileonline.com
Soul Control



Now, I could do a huge long write-up on Rhode Islands seminal Hardcore group Soul Control, but there really isn't a need to. These dudes are simply amazing, and all come from some very influential bands in the past, which don't really need to be name dropped, because their music, message, and dedication deserve more than to simply be called a super-group of sorts. They play early to mid 90's style hardcore in the vain of Into Another, 108, Trial, and Unbroken. With their lyrics heavy on the spiritual side, this music serves as a true hardcore band, with their ideals leading towards a more cathartic ending towards aggression with todays world. They are truly about bettering ones self, and finding a positive output for the hostility you feel from time to time.



"I struggle"
Lyrics to "I struggle"
"I will separate this conditioned solitude. Past failure overruled. revitalize the will to empower and overcome. Unconscious movement of the mind breeds the war of man and man. thoughts destroy feeling. true affection for life cannot be pushed aside. and for the soul that struggles to know his greatest enemy. step outside yourself and look within yourself."
Live footage.
An interview with Soul Control done by Frankie for Monument Zine

Frankie: So who am I talking to and what's your role in Soul Control?

Jim: This is Jim, I play guitar in SC.

Frankie: Who are the other members and what do they do?

Jim: Mattdude sings, Eric plays bass and Ant is on drums.

Frankie: How and when did Soul Control form and how did you come up with the name "Soul Control"?

Jim: We formed in November as an offshoot of Matt, Eric and Ant trying to rekindle a band they were in in the late 90's. "Soul Control" is the name of
an unreleased Into Another record and Mattdude had been trying for about 2 years to get people to start a band called Soul Control with him.

Frankie: Where are you all from?

Jim: Providence, RI.

Frankie: You guys have a unique sound compared to most bands these days. Where do you get your biggest influences from?

Jim: Life in general. Hardcore wise...Burn, Quicksand, Later Bad Brains. Non-Hardcore...The Beatles, Ride...

Frankie: You Recently got signed to Rivalry Records and now have a new 7" out. How is Rivalry treating you?

Jim: Awesome. Kyle is a great dude and he has a lot of faith in us, can't ask for more than that.



Frankie: Was the 7" actually recorded before you got signed to Rivalry Rec.?

Jim: The Soul Control Ep is our demo. We got contacted by Kyle so soon after recording that we only actually made about 200 demos and he felt the recording was good enough to be released so there it is.

Frankie: How has the response to Soul Control been?

Jim: Better than we ever could have hoped for and we are extremely grateful for everything that has happened so far.

Frankie: Lyrically what do you stand for, what's the message Soul Control trys to get out there?

Jim: Well we don't really "stand" for anything but our basic message thus far has been based on thought and introspection. Lyrically we are influenced by
a lot of eastern/western literature and a universal spirituality.



Frankie: As you guys have started playing more shows, what ones have been your favorite so far and which band's been the most fun to play with?

Jim: We try to make every show the best show we've ever played. Its kind of hard to figure out "what to do" to our music and we understand that so we just get lost in it and have fun and hope some others come along with us. You might not be able to mosh but you can def enter the vibe-zone with us haha. We went to richmond last weekend and the scene there is awesome. Fav bands we've played with are I Rise, Swamp Thing, Bracewar, Saint Jude, Have Heart, Verse and Bane.

Frankie: What's the story behind the s/t 7" cover art(with the head turned against the crowd of other heads)?

Jim: Anthony stole the dust jacket off of a psychology text book when he was in middle school and knew that one day he'd be in a band and THAT would be the cover.
10-12 years later his vision came true. Turns out a band called The Faux already used it, guess they had the same vision haha.

Frankie: Any plans on putting out a full length anytime soon, or is Soul Control touring out the summer?

Jim: We're currently recording for a new Ep on Rivalry that'll be out in July. It'll be a 4-5 song 7" and the CD version will also contain the first Ep and the 2 songs from our split with I Rise. We'll tour on that for the rest of the year and around this time next year we'll record and release a full length.

Frankie: So what do the guys of Soul Control like to do when they're not playing in the band?

Jim: Elimination frisbee.

Frankie: thanks for answering my questions hopefully you'll make it to Maine sometime!...

Final Words/Shout Outs?

Jim: Thanks for wanting to do the interview, good luck with the zine. Shout outs to everybody in the world.

Frankie: prepare to be Randomized!!

1. Big dogs or little dogs?

Jim: Dogs in general!

Frankie: 2. Bad Brains or Black Flag?

Jim: Dude, Bad Brains. Not even close.

Frankie: 3. Anyone in the band play the harmonica?

Jim: Yes, I grew up in the Mississippi Delta and played harp for Clams Casino, a local blues legend.

Frankie: 4. Allergies to peanuts?

Jim: No, but mattdude hates Peanut Butter and Jelly Sandwiches. Total commie.

Frankie: 5.Worst job ever had?

Jim: Professional Body Builder.

Frankie: 6.Dumbest craze to ever sweep through the "scene"?

Jim: "Rock and Roll"...it'll never last.

Frankie: 7.Who would you rather hang out with?
A. a homeless man, with many stories of old.
B. Donald Trump.
D. or A proffesional burgler.

Jim: A homeless man that has stories about robbing donald trump.

Frankie: 8.Love tv or hate tv?

Jim: Love.

Frankie: 9.Where do you buy new music?

Jim: Usually at gigs. I only buy vinyl.

Frankie: 10.Favorite shirt?

Jim: This Electric Wizard shirt that I'm wearing right now.

Frankie: 11.Favorite snack for the road?

Jim: Veggies.
For more info on Soul Control please visit their sites.
www.soulcontrolhc.com
www.myspace.com/soulcontrolhc