So, the other day I got to see the indie flick In Bruges, about two hit men hiding up in a small town in Belgium. This film was great and I would strongly recommend it to everyone! I was surprised at Collin Farrel's performance, I'm not usually a fan of his, as a person and an actor, but he did a phenomenal job!
In Bruges Trailer
In Bruges was filmed on location; Bruges (pronounced "broozh"), the most well-preserved medieval city in the whole of Belgium, is a welcoming destination for travellers from all over the world. But for hit men Ray (Colin Farrell) and Ken (Brendan Gleeson), it could be their final destination; a difficult job has resulted in the pair being ordered right before Christmas by their London boss Harry (two-time Academy Award nominee Ralph Fiennes) to go and cool their heels in the storybook Flemish city for a couple of weeks. Very much out of place amidst the gothic architecture, canals, and cobbled streets, the two hit men fill their days living the lives of tourists. Ray, still haunted by the bloodshed in London, hates the place, while Ken, even as he keeps a fatherly eye on Ray's often profanely funny exploits, finds his mind and soul being expanded by the beauty and serenity of the city. But the longer they stay waiting for Harry's call, the more surreal their experience becomes, as they find themselves in weird encounters with locals, tourists, violent medieval art, a dwarf American actor (Jordan Prentice) shooting a European art film, Dutch prostitutes, and a potential romance for Ray in the form of Chloë (Clémence Poésy), who may have some dark secrets of her own. And when the call from Harry does finally come, Ken and Ray's vacation becomes a life-and-death struggle of darkly comic proportions and surprisingly emotional consequences.
H2O is back!!!!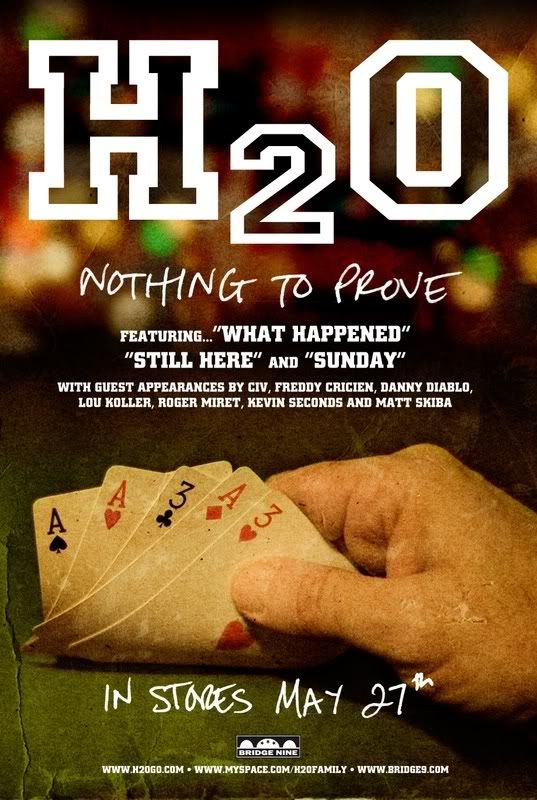 H2O needs no introduction.
After four albums and over 300,000 copies sold on Blackout, Epitaph, and MCA Records and almost a decade of constant touring with the likes of the Misfits, Sick Of It All, the Mighty Mighty Bosstones, and Warped Tour, H2O is joining Bridge Nine Records for their fifth and long-awaited full-length album
The band was given time to pursue other interests that they didn't have the chance to pursue in that breakneck schedule. H2O still played shows and still wrote songs, but in the meantime, Toby became the proud father of Maximus Morse, expanded his musical range with Hazen Street and founded the SXEOG clothing line. Todd hit the road as lead guitar player in Juliette Lewis and the Licks. Rusty focused on his company, Pnut Jewelry, which became a busy enterprise in its own right. TF played drums for various NYC punk bands, and Adam played with rockers Alston. With five members split between LA and NYC, it was never a matter of IF H2O was going to get back to full-steam, but a matter of when.
In 2005, H20 went back to what made them a household name in the first place: touring, and while getting ready for their next record, they went out with The Used and Pennywise and they headlined the Peta2 tour with future members of B9's own Ambitions (then known as With Honor). In 2006, the new record was still in the works when the band headlined South America and the USA again, as well as supporting Rancid and headlining the inaugural "This Is Hardcore" Fest in Philadelphia. 2007 came around and after returning to Japan and doing some small stints in the US, that unnamed new record was still in progress all along. As the story goes according to Chris Wrenn, "[Label Manager] Karl [Hensel] and I were in the office listening to H2O and talking about the first time we both saw the band play, and then the conversation became 'They're still an awesome band. We should do the next H2O record' not thinking that it would actually happen. But here we are." said Chris Wrenn. And the rest is history.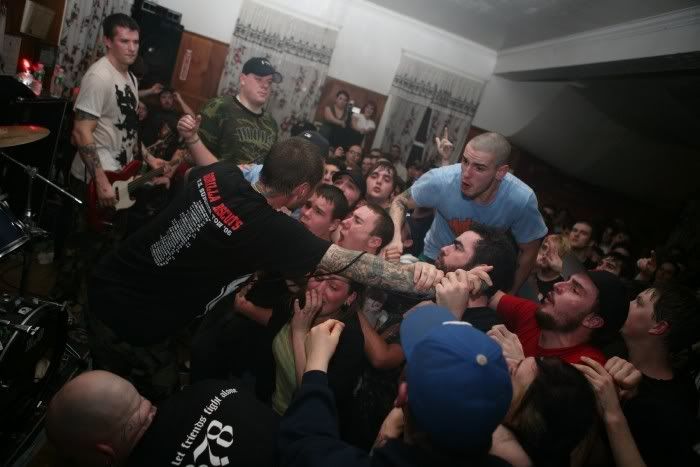 Anyone who knows will tell you: H2O is best experienced live-and the band is ready to do that with a new album of songs to play. Bassist Adam Blake said, "You won't get the full picture of who H2O are from reading an interview or even from listening to a record. To really get it, you need to come to a live show and hang with us. We want our fans to feel like we're all part of one family,that we're all in this together. We appreciate every kid who has come out, and who still comes out- this album will not disappoint anyone."
Look for H20's highly anticipated Bridge Nine debut to hit stores in May 2008 and get ready to see H20 to support the album with full world touring throughout the new year!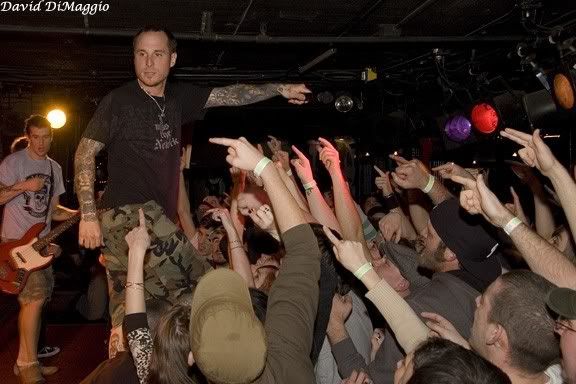 H2O was formed in the summer of 1994 in NYC by childhood friends, vocalist Toby Morse and guitar player Rusty Pistachio. Almost immediately the band began making waves with their blend of searing hardcore riffs and catchy melodic punk. Recruiting bass player Eric Rice, drummer Todd (TF) Friend and Tobys brother Todd on guiter the band entered the studio to record their now classic, self titled, debut record. Soon after the release Eric left the band to be replaced by English born bass player Adam Blake. The band were quickly signed to legendary punk rock label Epitaph records and immediately set to work on their second release Thicker Than Water and followed it up with a whirlwind of touring with such legendary names as the Misfits, Pennywise and The Mighty, Mighty Bosstones. Fresh from the road the 5 piece once again went back to the studio, this time under the guidance of Epitaph head honcho Brett Guerwitz of Bad religion fame, and cranked out the FTTW record. Once again it was time to hit the road and hit the road they did, this time taking out then up and comers Saves the Day for their first tour. After all this touring (almost 6 years of straight touring and recording) you would think the band needed a break, not these workaholic, hardcore guys! Signing with MCA records the band once again entered the studio, this time with producer Matt Wallace (Faith No More/ Maroon 5). the result was GO which added more melody to the bands already signature sound. Once again the band hit the road again for almost 18 months including snagging the coveted main support slot on the Boxcar Racer tour. The band followed up Go with the All We Want EP, which also featured 3 live tracks from the bands hometown show at CBGB's. Taking a well needed break the band went on and explored other areas of their lives. Toby became the pround father of Maximus Morse and expanded his musical range with Hazen Street, Todd hit the road as lead guitar player in Julliete Lewis and the Licks, Rusty took up guitar duties in NYC staples 9 Lives, TF played drums for various NYC punk bands and Adam played with rockers Alston. After a little over a year of inactivity the band once again hit the road and began writing songs for their as yet yet untitled 5th record, a record Alternative Press magazine slated as one of the most anticipated releases of 2005. The band expect the record to be released in mid 2006 and have been playing selections from it live.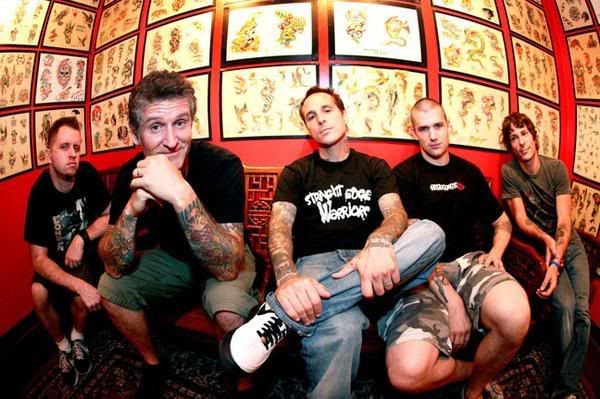 So that is the story so far but that is far from the whole story. After 4 full length records, all the ups and downs of being in a band and literally thousands of live shows the bands core beliefs haven't shifted since day 1. Explains bass player Adam Blake "Coming from hardcore, we have always had the belief that the band is only half the story, maybe even less. What is really important is the connection with our audience. We want them to feel like we all part of one family, that we're all in this together". Says Toby Morse "Hardcore is not about what you eat, drink or wear. Its a way of life, the music and the message". The band are planning on hitting the road hard hard and its a good bet that they will be coming to your town soon. As Blake says "You won't get the full picture of who H2O are from reading an interview or even from listening to a record. To really get it, you need to come to a live show and hang with us". Thats is where H2O lives....on stage and coming to your town soon.
--Taken from their myspace page.
"Role Model" from the album "Go!"
"Thicker than water" from the album "Thicker than water"
"Family tree" from the album "H2O"
"Everready" Music video
"Here today, gone tomorrow" Live at Pound SF
H2O live @ The Skinny - F.T.T.W. Tour 5.2.00 - Portland, ME (kind of shitty footage, but I was at this show, so I had to put this up!)
For more info please visit their sites at:
http://www.myspace.com/h2ofamily
http://www.h2ogo.com
State Bird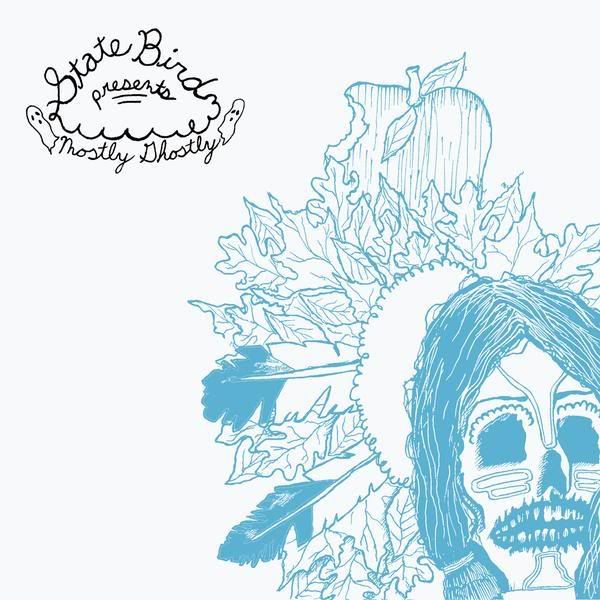 "State Bird is a duo featuring the songs of Coby Hartzler and Jared Riblet. With help from a cast of other musicians, the two create loud, eccentric folk-rock. Originally from Dover, OH, State Bird have matured with an experimental cohesiveness on their new record, Mostly Ghostly. The sophomore album on The Record Machine label is catchy with unconventional "country and tribal Indian" themes.
Mostly Ghostly has a folksy foreground with simple rhythm guitars and narratives. Melodic vocals form the base of each song, while the background shimmers with more eccentric, orchestral embellishments.
In "I Saw The Light," a simple guitar riff leads off while another guitar riff, more colorful and more psychedelic, thunders in the background against fleeting drums and sparkling cymbals and tambourines. The duo relies on the tribal rhythms and choral chants to make the songs infectious, unexpected and exciting.
In addition to a short tour in February, State Bird will release Mostly Ghostly on February 26, 2008."
-NPR.org, January 25, 2008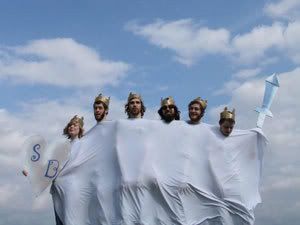 "Son of dust"
"Where the water met the land"
A performance at Corner stone music festival 2007
For more info please visit their sites at:
http://www.myspace.com/statebirdmusic
http://www.statebirdmusic.com
Have Heart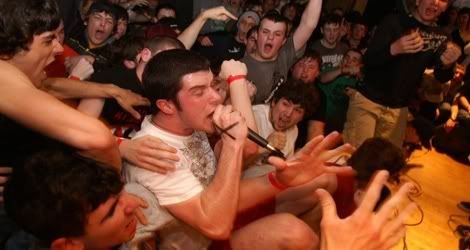 "Boston's Have Heart is a band that has caught the hardcore world by surprise. After releasing a demo and an EP, Have Heart caught the attention of Bridge Nine records and they recorded their debut LP The Things We Carry in 2006. Since then, Have Heart has been causing a fury with an intelligent, heart-felt, dynamic debut full-length and their passionate & energetic live shows around the globe.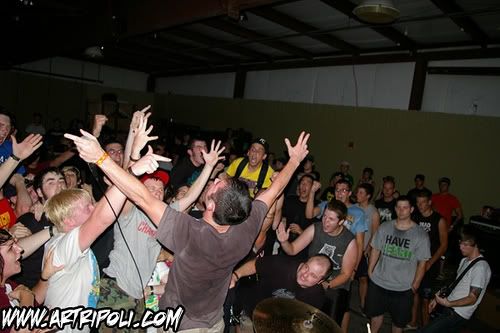 Taking the positivity of fellow Massachusetts bands like Bane and In My Eyes, Have Heart also takes influence from bands like Outspoken & Unbroken for a sound that is captivating everyone who hears or sees them."
-Taken from Bridge 9 records
"Lionheart" taken from the 2003 demo
"Reinforced" taken from the EP "What counts"
"Armed with a mind" taken from the album "The things we carry"
"Something more than ink" taken from the album "The things we carry"
"The Machinist" taken from the album "The things we carry" (My Favorite!)
Have Heart "Armed with a mind"
Please visit their sites for more info at:
http://www.myspace.com/haveheart
http://www.bridge9.com
Very exciting releases coming from Bridge 9 Records soon!
Have Heart have also just finished recording their follow-up to "The things we carry" and their new album with be out sometime in July! and yes, there are rumors of it being a double album, 41 tracks long, I really hope that is the case!
Providence, RI's political hardcore band Verse finishes recording, and is just putting the finishing touches on their 3rd full length album titled "Aggression" due out June 10th.
New Found Glory's Tip Of The Iceberg comes out in about two months, but Altpress.com blew the cover on the CD version of the new EP. With our blessing of course...but The CD version of Tip Of The Iceberg will now include the first offical release of International Superheroes of Hardcore Takin It Ova!. What happens when Jordan & Chad swap vocal & guitar duties, the band's sense of humor, and a combination of New York Hardcore influences with Crucial Youth? The result is a 12-song album that takes on the hardcore scene ills of talking shit, genres they find offensive, eBay, save driving & their open appreciation for Madball. Takin It Ova shows a side of the band people might not have known and after a self-released 7-song, limited edition CD of only 1000 copies, this is the first official North American release of the ISHC full-length album.